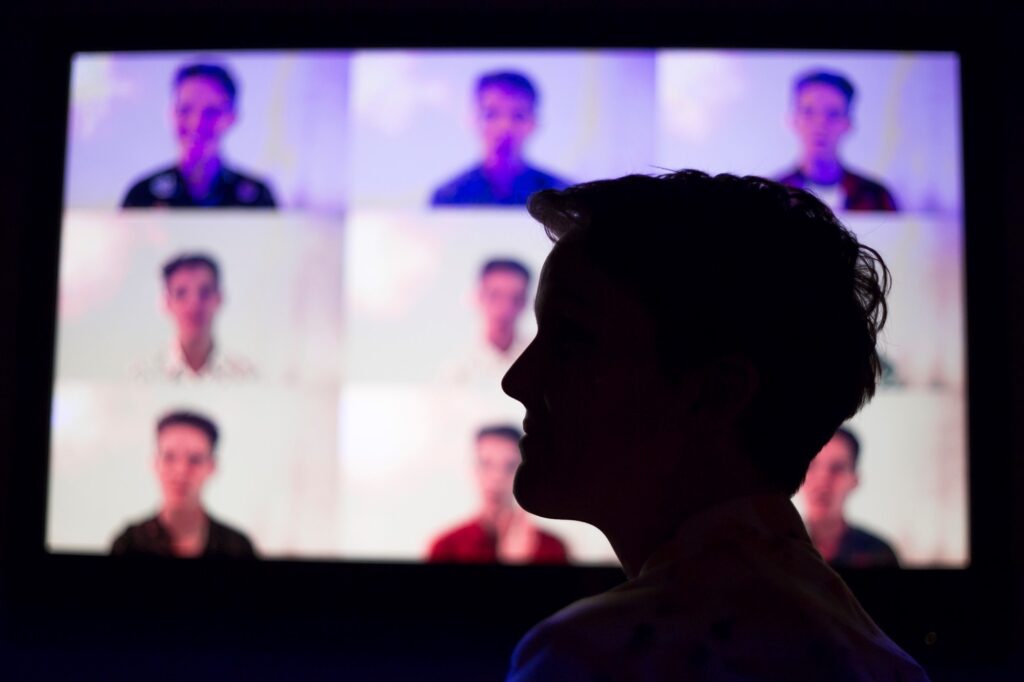 By HIMHERANDIT Productions
Age: 12+
FÆNGSLET, Vestsalen, Indergården
Friday at 19.30-20.30
Saturday at 13.30-15.30
On Saturday, the installation is open from 09:00-12:00 and the performance can be viewed between 13:30 and 14:30. No ticket is needed and you can come and go as you please.
This festival's opening performance HOME QUEER HOME gives voice to young queer persons and their experiences and perspectives on home, identity, marginalization and freedom in present-day Denmark.
100 young queer persons from all over Denmark take the stage in a gigantic work of art that blur the distinctions between installation art, documentary, community engagement and performance.
The performance will contain both Danish language and visual elements where the movements and the coming together of the 100 bodies are central.
Artistic leader, concept and direction: Andreas Constantinou
Community engagement, co-creative artist and performer: Tone Haldrup Lorenzen
Co-creative artist and performer: Aris Papadopoulos
Installation / sound design / technical manager: Jeppe Cohrt
Video design / camera / editing: Christoffer Brekne
Music: Marlou Vriens
Producer: Sigrid Aakvik
Junior producer: Signe Borring Sandvej
Co-producer: Horsens Teaterfestival
A special thanks to all the young queer persons participating for sharing your voice!
The performance is created with support from The Danish Arts Foundation and Aarhus Kommune.
Thank you to all these organizations for help and support: Aarhus Pride, Odense Pride, Aalborg Pride, Aura LGBT+, Sabaah, Sabaah Aarhus, Kromosom, Jailhouse, Athypisk, T-gruppen Aarhus, True Colors Horsens,  LGBTQ+ Slænget, Q&A Studios, LGBT Asylum.