Performances by young people, with young people and for your people
'On the way' is a new initiative parallel to the festival's official programme where we present performances created by young people, with young people and for young people. It is their stories, their expressions and their communities we get to experience, and we believe we will be seeing more to them in the future.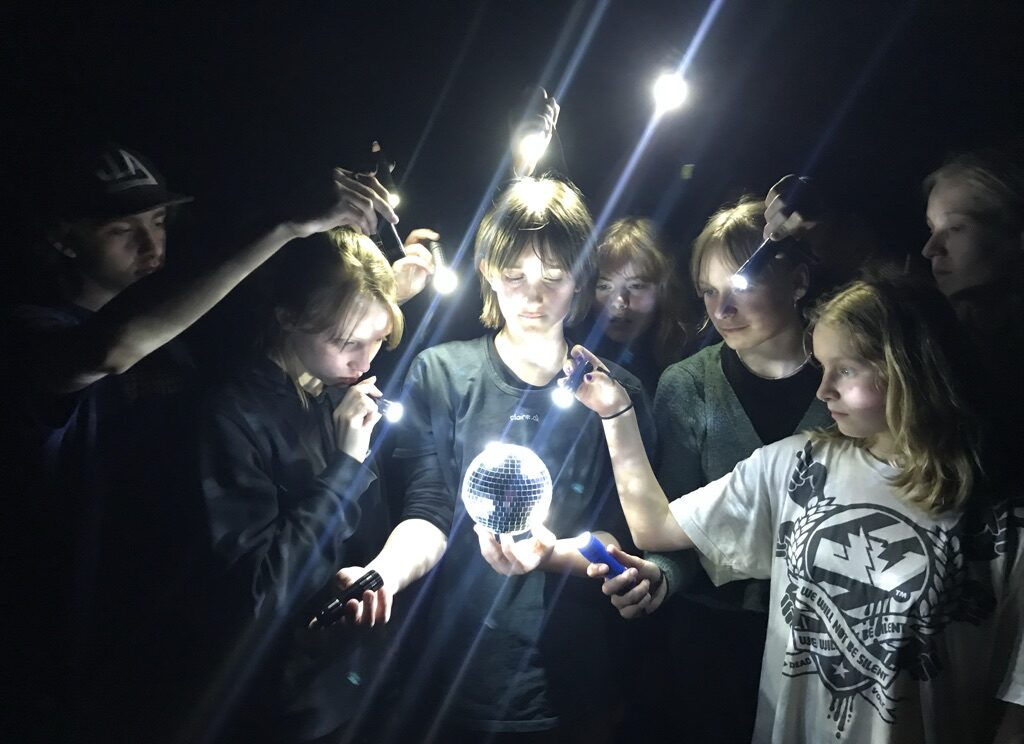 By UngKunstThy
Duration: 45 min.
FÆNGSLET, Magasinet
Saturday at 12:00 and 14:00
Get under the skin of the Danish teenager of 2022! What do they dream about? What is super irritating about their parents? What's it like to be on an emotional rollercoaster?
This mood swinging performance is created by Limfjordsteatret's talent team 'UngKunstThy', which is an artistic platform for young people who want to make theatre together with other young people. In 'UngKunstThy' the young artists create their own works in collaboration with professional artists and meet across art forms to create moving stage art together. 
The young artists have created the text and music as well as the visual and physical design in collaboration with the directors Pernille Nedergaard Haugesen, Steen Nedergaard Haugesen and Stisa Søgaard.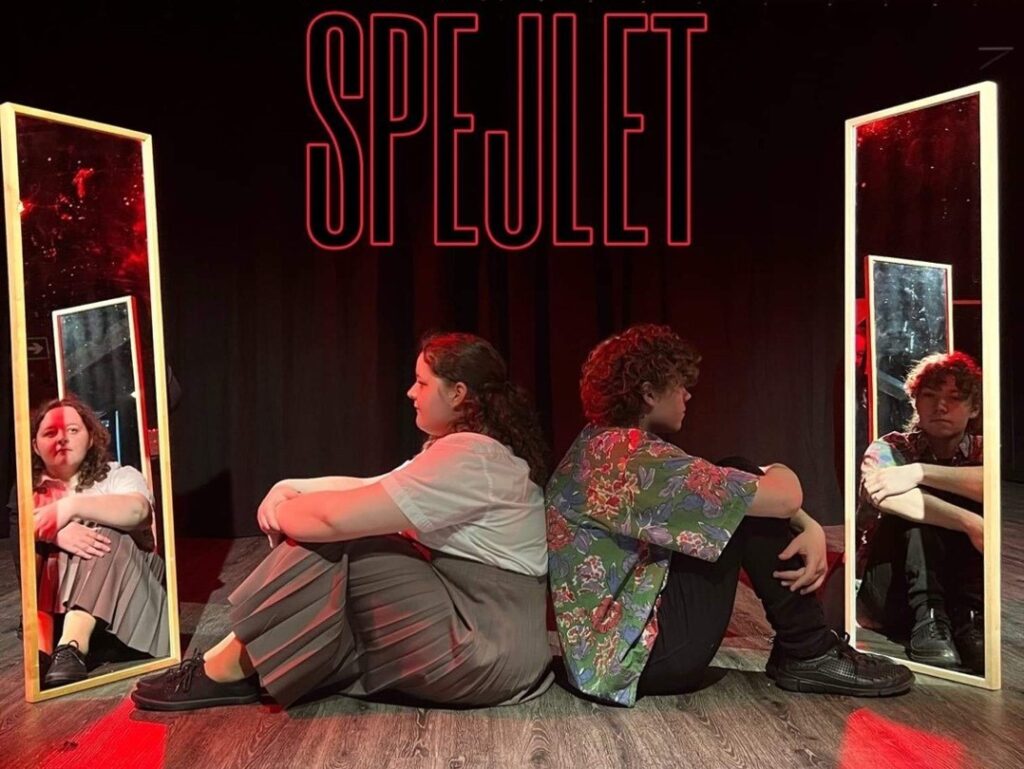 By teaterLAB/Komediehuset
Duration: 45 min.
FÆNGSLET, Magasinet
Saturday at 13:00 and 15:00
Have you never heard the voice? Yes! The voice. The voice that tells you exactly what to do with your future. That voice that guides you to your perfect self… No? Neither has Albert and Julie. 'Look in the mirror' is a play about two young people with different backgrounds trying to understand the world around them. In their meeting, they peel off the superficial stuff and try to get into the core.
Maybe you should just look in the mirror?
The performance is an independent project created by students from the theatre school Komediehuset in Horsens. Komediehuset has started the movement 'LAB' that consists of a group of young actors who write and direct their own works and take care of everything from promotion to scenography and tech themselves. 'Look in the mirror' is one of 7 performances written and performed by young LAB'ers from Komediehuset.