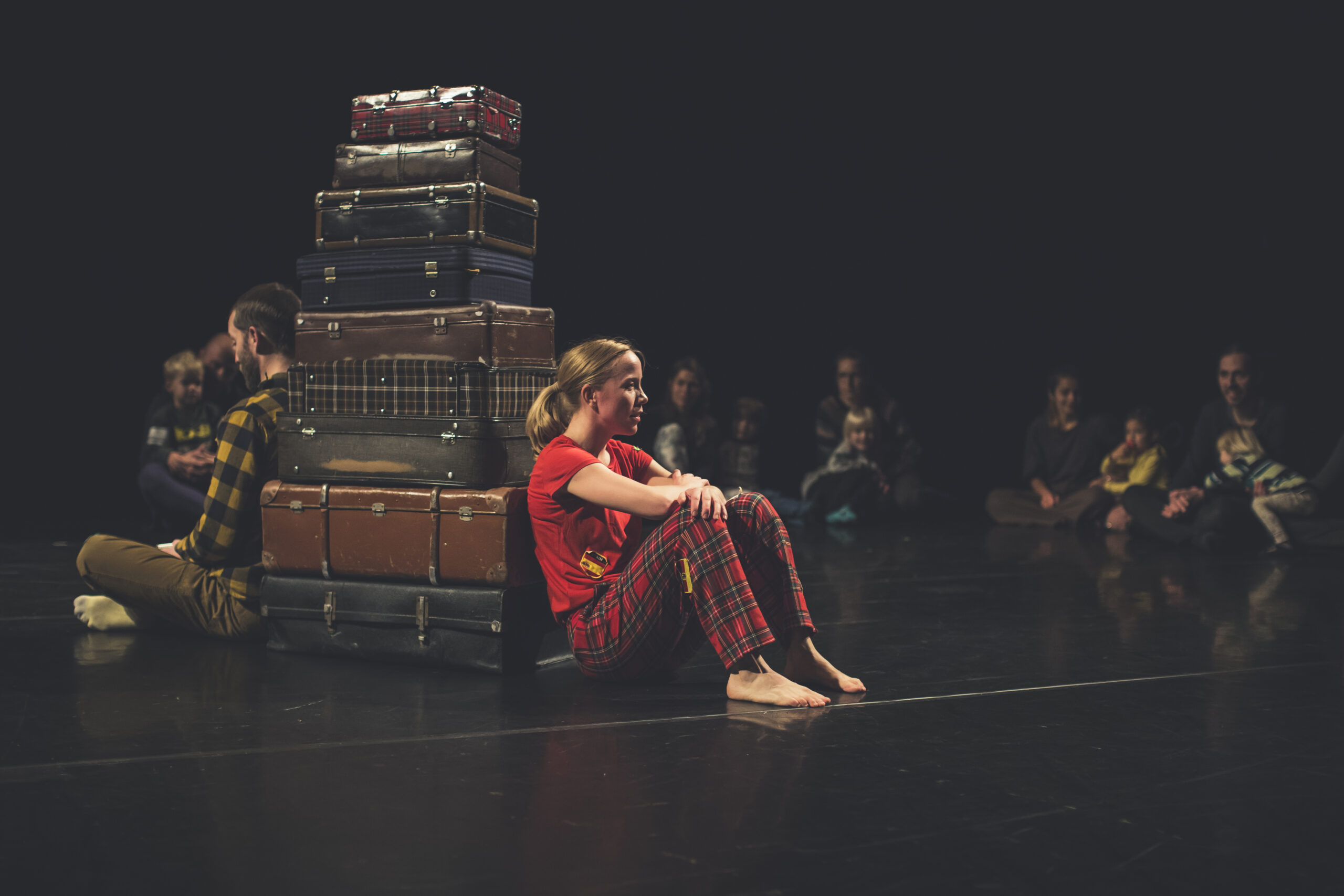 An interactive performance for children where dance, music and imagination are at the centre.
Join us on a journey! A dancer and a musician explore the luggage they bring on their trip. What is hiding in the suitcase? Our home? What does it mean to feel at home? How can we feel at home – together?
Everything can happen when the audience dances with the performers.
The performance is non-verbal.
'Yem' is created in collaboration between the artists: David Navndrup Black og Mette Møller Overgaard
Scenographer and costume designer: Sigrid Astrup
Photographer: Bahadir Berber
https://tinydancer.dk/forestillinger