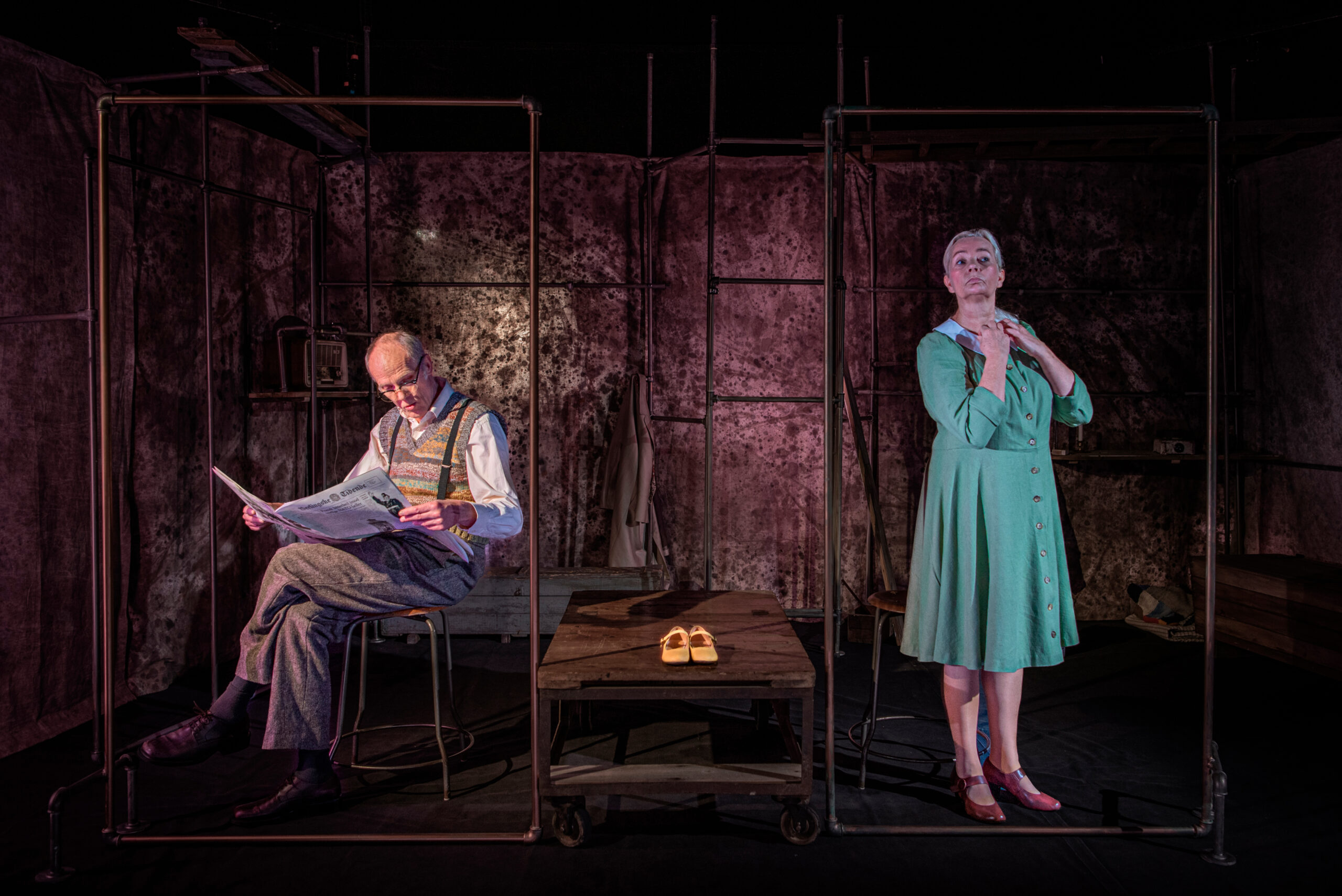 A wealthy girl named Marianne and a not-so-wealthy man named Steen Stankelben are brought together by fate. These two very different people have more in common than you might think. Among other things, they are both rather invisible to their surroundings and this suits one better than the other.
A story about standing up for yourself, standing by who you are and demanding your right to be seen and heard. A tale of friendship, love and grief.
The performance is in Danish.
With: Lisbeth Knopper, Erik Viinberg
Director: Kurt Bremerstent
Playwright: Brian Wind-Hansen
Scenographer: Sus Haugland
Composer: Jacob Venndt
Costume designer: Anna Juul Holm
Lighting designer: Mia Jandje Willett
Sound designer: og afvikler: Bjarke Refslund Jensen
Builder: Folkes Garage
Dramaturg: Tine Eibye
Production manager: Karin Ravn Misser
Photographer: Martin Gundesen