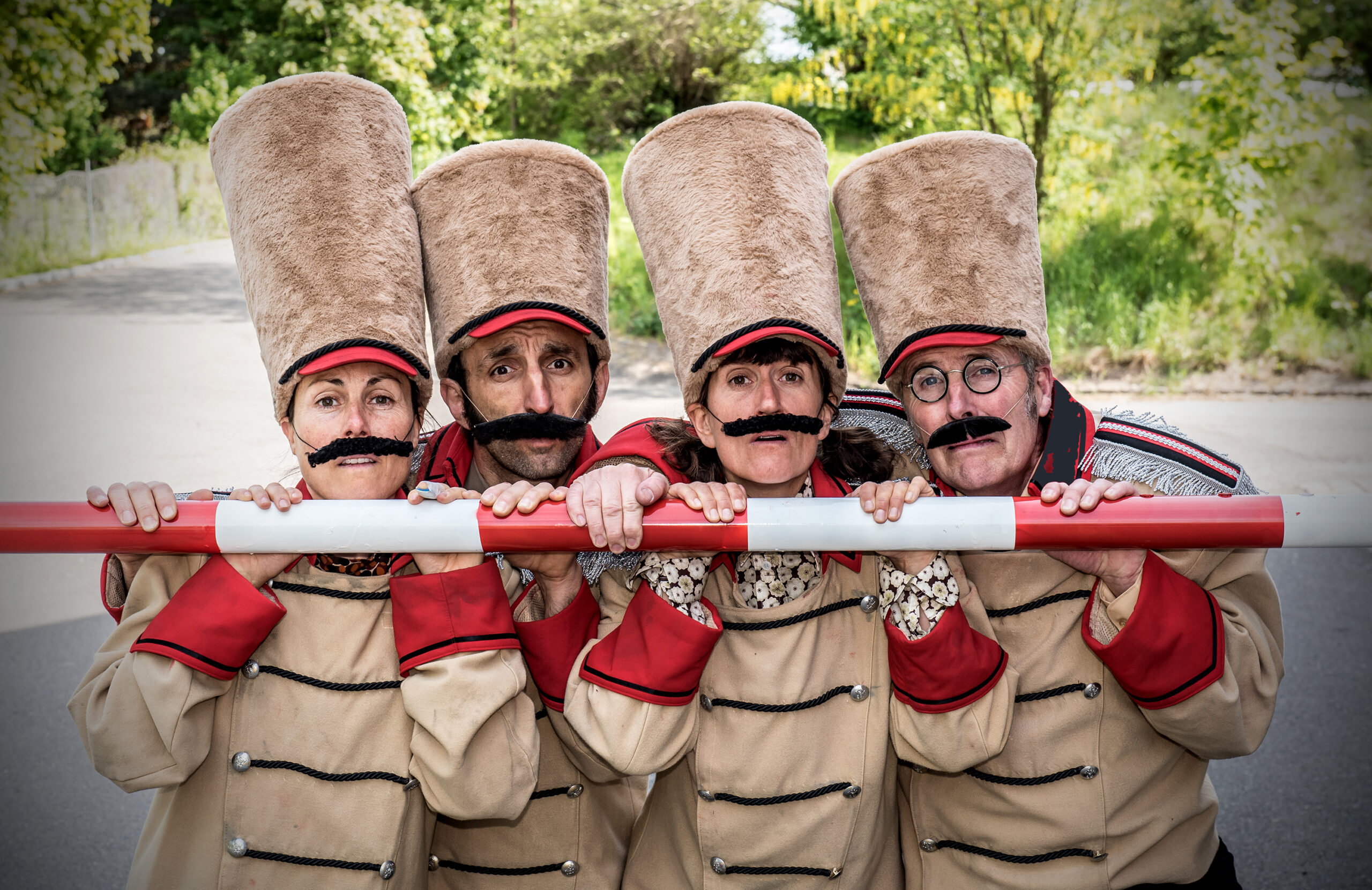 THE BORDER is a tragi-comic and universal performance about refugees and border guards – performed in a nonverbal, musical universe by an international cast.
In a distant country at an unspecified time in history, a team of dedicated border guards are trained in the difficult art of keeping unwanted characters out of their land. The best border guard is selected to rule over a border at a remote destination. The winning guard, giddy with power, immediately expels his comrades. The border is closed and his former colleagues are helplessly "trapped" in no man's land.
For everyone aged 6 years and older.
The performance is outdoors and no ticket is needed. If it rains the performance will be moved to Multisalen at Sct. Ibs Skole. It will be annonced on the day if we have to move the performance.
With: Claudio Levati, Cristina Aguirre, Maja Rehøj, Niels-Peter Kløft
Director: Niels Grønne
Dramaturg: Jane Rasch
Composer: Claudio Levati
Orchestrator: Rasmus Christensen
Scenographer: Christian Q. Clausen
Costume designer: Nadjaviga V. E. Jensen
https://www.danskrakkerpak.dk/graensen