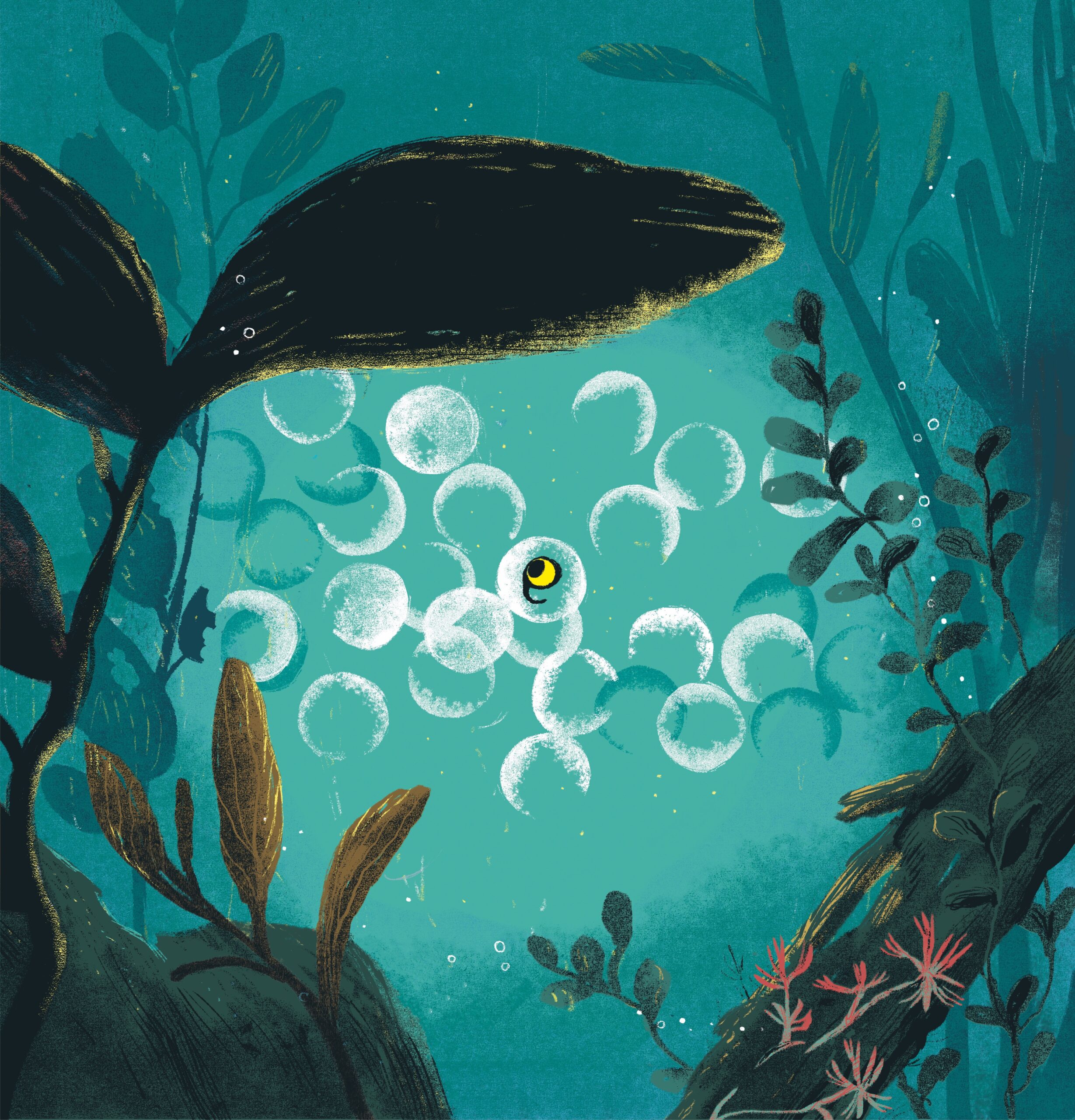 Benji Davies' children's book as visual theatre for the youngest.
Hidden between the reeds at the pond shore lies an egg. Or rather 1-2-3-4-5-6-many hundreds of eggs. Inside one egg, an eye is blinking. It's Tad's. Little Tad. The smallest-almost-a-frog in the whole wide pond.
Come under the water, between rocks and plants and experience the tadpole Tad's marvelous transformation from to from tadpole to frog.
The performance is in Danish.
Direction: Henrik Steen Larsen
Dramatization: Betina Grove
Music: Sune Skulbøl Vraa
Scenography: Tanja Bovin
Video and lighting design: Flora Brandt
Performer: Betina Grove
http://www.teatretsttv.dk/om-forestillingen/