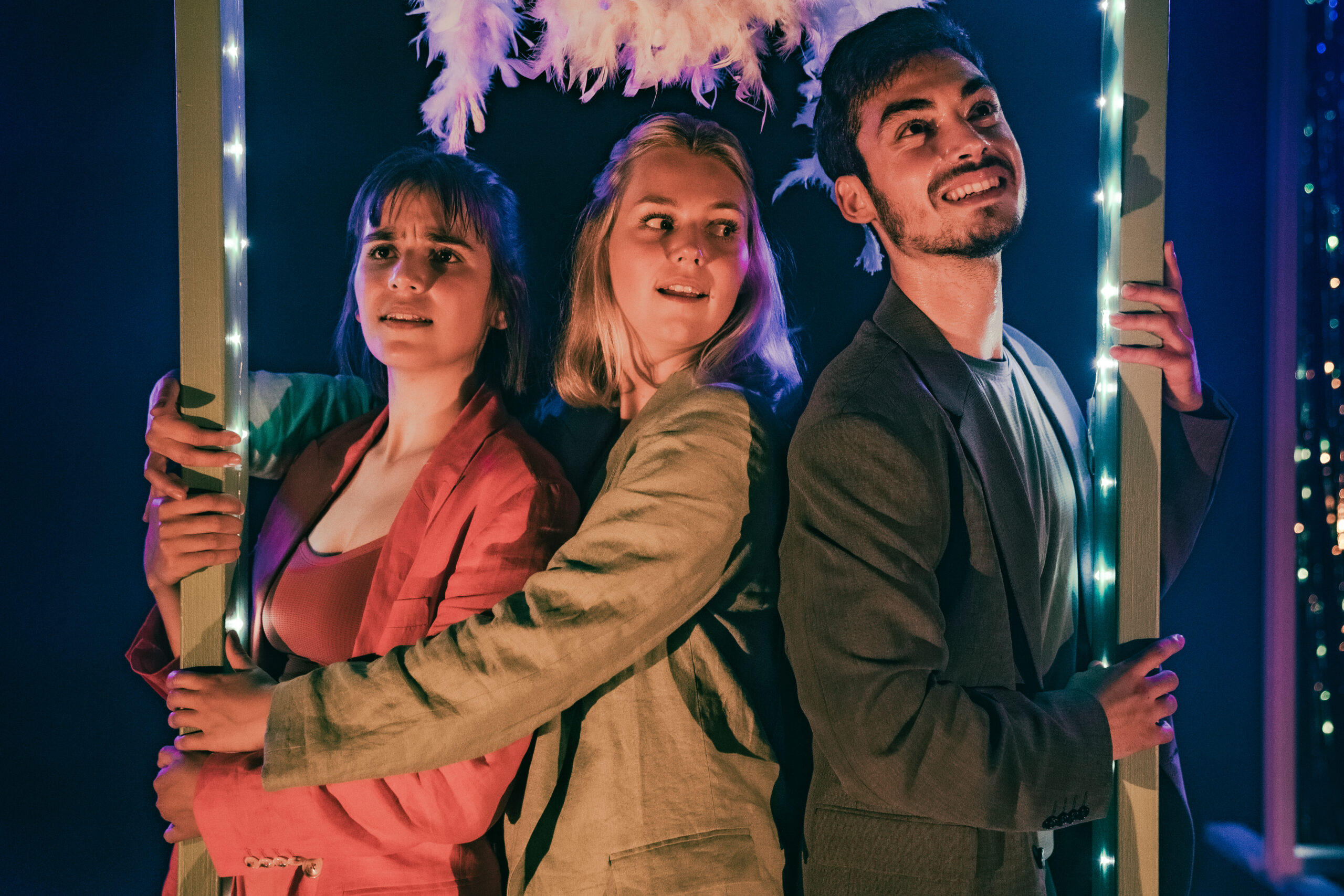 We are three people who are pretty damn tired of the world. Everything's wrong. War, poverty, climate crisis, bad breath, sexism, racism, no seats on the bus, coriander and people with different opinions than your own. In general, we just think that everything is shit.
But don't worry, we have found the solution: In the new world you can finally live your life in harmony.
'LITTLE BIG BANG' is a physical and humorous perfor-mance about the creation of a new and ideal reality. But is it actually possible to make a perfect world for everyone?
The performance is in Danish.
Performers, direction and idea: Cecilie Haugaard, Rune Klenø and Mathilde Bækmark
Producer and production manager: Julijane Petruska
Technician: Alexander Tofteskov Hjalmarsson
Scenographer: Katinka Launbjerg
Lighting designer: Thora Eriksen
​Sound designer: Kristian Skovgaard Andersen
Artistic consultant: Niels Skovgaard Andersen
https://www.kaanstkollektivet.dk/little-big-bang-1